© Schwarzkopf
Hair Color for Men: A Comprehensive Guide
Alright guys, listen up! Are you looking to update your look? Trying to cover up some grays? Dyeing your hair might be for you. The best hair color for men is whatever hair color suits you, period. However, at Schwarzkopf, we know it's not always that straight forward. Actually figuring out what suits you and navigating the world of hair dye can be tricky! So we've put together a comprehensive hair color guide for men, so that you get the look you want without too much trial and error.
How to choose the ideal men's hair dye color for you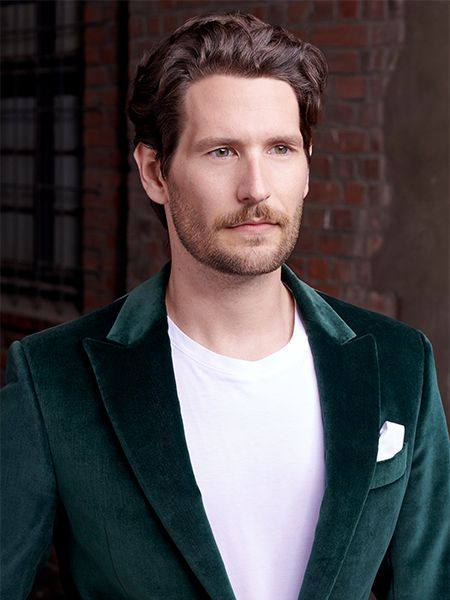 When picking which color to dye your hair, there's a lot more to consider than just the shade. First off, be realistic about your style and your personality before dyeing your hair. But if you're itching for something totally new, don't keep yourself from taking the plunge!
Also bear in mind that drastic changes to your hair color will require more maintenance. Depending on the amount of effort you're willing to put into your hair, you might want to opt for the best hair color ideas closer to your natural hair color.
Before you pick the type of hair color for men you want, here are a couple more things you should keep in mind:
What's your skin tone?
Choosing the right men's hair color for your skin can be tricky and may require you to do some experimenting or consult a colorist. Does your skin have warm or cool undertones? Do you tan easily? How stark a contrast do you want to have between your hair and complexion?
Is your hair damaged?
Hair that's already damaged will be further weakened by dyeing it, especially if you're trying to go lighter. Men's hair dye colors that require you to bleach your hair—that is, strip it entirely of its pigmentation—will also strip it of moisture, meaning those with dry or brittle hair should steer clear or risk some major breakage.
From temporary to permanent men's hair dye options
Temporary hair color options like hair color washes are the best hair coloring options for men for anyone not quite ready to commit to the change fully. They are as simple as using a shampoo and the color will often fade out within a week. Hair washes are great temporary fixes, and are often all you need to make a few stray grays blend in.
Semi-permanent hair color kits can be a great selection for those with more damaged hair since they generally don't have ammonia. Plus, the dye will wash out over time, usually after about 15 washes, meaning your roots won't show as much. When it comes to hair color for men, this is a great option for anyone who wants to experiment with colors to see how it affects their complexion and style.
Permanent hair dye has a chemical effect on your hair and therefore lasts the longest. Because of this, it's important to look for dye that also nourishes your hair, like Schwarzkopf Keratin Color. You can also find some truly bold and vibrant colors in our göt2b Color range.
Our favorite men's hair color ideas
Salt and pepper
Salt and pepper is the classic option for men over 50. But gray hair is trending, proving that silvery hair is an option for all ages. It's also a great way to embrace grays by celebrating them openly instead of hiding them.
Highlights
You might not have to dye your whole head of hair for the look you want to achieve. Often, hair highlights are all you need. Highlights play with light and shadow to add texture to your hair, camouflage grays, and give you a natural summery look. So grab yourself some light men's hair dye colors and go to town on those streaks!
Dyed facial hair to match
If you want to dye your beard or eyebrows, you'll have to look for hair dye for men that is safe to use on facial hair. There are plenty of dye options available on the market specifically formulated for beard or eyebrow use.
Caring for your dyed hair
If you've bleached your hair to make it silver, gray or platinum blonde, make sure you're using a purple shampoo to counteract any brassiness or yellows that might creep in. Hair that's been dyed brown should be treated with blue shampoo to counteract orange hues.
Crucially, make sure to use shampoos and rich conditioners formulated for color-treated hair. They will nourish your hair and help men's hair dye colors last longer.
Final men's hair coloring tips
It's always easier to go darker than it is to go lighter. If you're looking to make a drastic change and want to know more about men's hair dye colors, it's always recommended to seek the advice of a color professional at a salon.
48 hours before you decide to dye your hair, do a skin allergy test. Placing a small amount of the unmixed colorant on the skin behind your ear, wait for it to dry and then apply it twice more. Leave it for 48 hours to see if an allergic reaction develops. If any skin irritation occurs, do not use the dye! If this is the case, wash it off and seek medical advice.