© Schwarzkopf
Guide For Trendy Red Hair Styles
Strawberry red, dark red, neon red, or brownish red are just some of the many fashionable color choices for red hair. The color of fiery passion and intrigue, there are a lot of fantastic hairstyles and streaks that really bring out this flaming hot shade. Here, we'll show you various popular tints and hues of red in combination with on-trend hairstyles.
From runway models to a girl going about her daily job, hairstyles for red hair can work on anyone! A certain sense of daring and vibrancy accompanies this fashionable look, and as you'll find out below, red hair can be shaped into a lot of cool and chic styles to suit all types of hair and face shapes. 
Ways of wearing hairstyles for red hair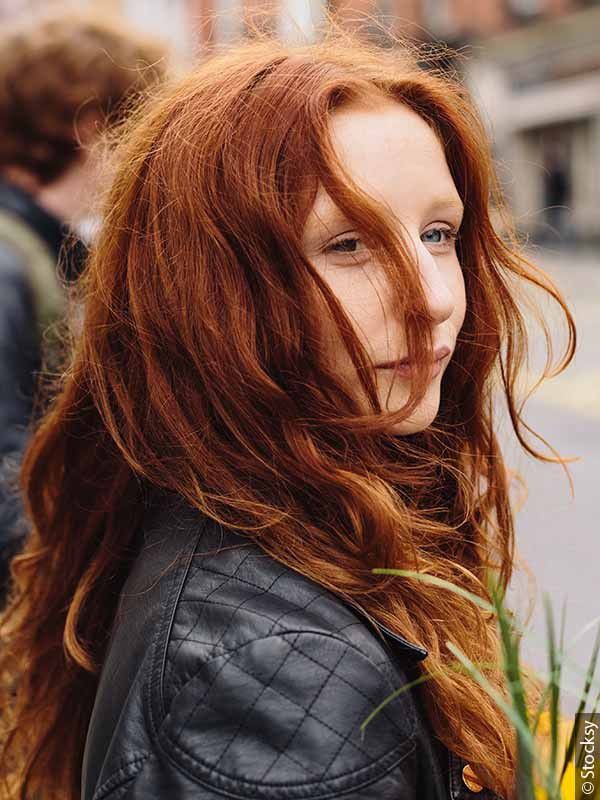 We believe that red is the color of passion! Many fantastic shades and tints of reddish hair are available for different styles and complexions; for example, strawberry blonde is particularly suitable for light complexions. The vibrancy of brownish red hair adds glow to light to medium complexions. As well, neon red is the most luminous red hair color choice for playful free spirits.
Red highlights or streaks are the perfect solution for women who do not want to color all their strands deep red. Ombre hair or red streaks are in vogue—adding soft or fiery red hues to light or dark red hairstyles is a small change with a big difference.
Trendy haircuts for redheads
With all the tints and shades of red out there, it should be fun to find the best red hair color nuance for your locks! Of course, hair color and hairstyle choices should be a matching pair. Red hair looks particularly glamorous if it is combined with big-volume hairstyles. Hairstyles for red hair include tucked-in matte hairstyles and messy styles are also an impressive combination.