© Schwarzkopf
Professional Styling Hair Tips on Using Tools
In these video tutorials, Schwarzkopf® hair expert Armin Morbach shares professional hair styling tips with viewers. Starting with showing how to prepare your hair for styling, he then advises on how to style hair using various different tools. From offering hair curling tips to insider knowledge on how to straighten even the most stubborn frizz with ease, Armin can help you achieve the hair of your dreams.
How to achieve the hairstyles of your dreams
Ever wanted to know how to curl hair using a flat iron? In these video tutorials and interview excerpts, Armin Morbach shares his best secrets, including hair styling tips on how to create all different kinds of looks. From classic styles to trendy cuts, check out his advice and tutorial videos below to get the 411 on the hair styling tools and methods you need to create the look of your dreams. 
Blow dryer hair styling tips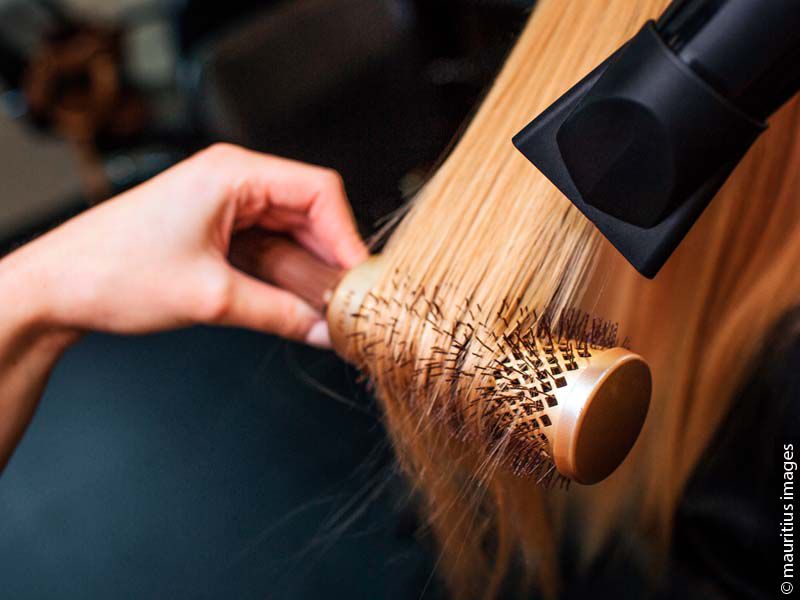 Before getting started with the following styling hair tips, remember these rules:
Always use heat protectant before reaching for the hair dryer!
For high-volume hairstyles, use a light cleanser beforehand that doesn't weigh your hair down
Always direct heat downwards, from root to tip, so that your hair lies smooth and flat
Q: Should you shape your hair with your fingers or a brush?
A: Use both! After the shampoo, blow-dry the remaining moisture out of your hair. Use your fingers to untangle your hair before combing or brushing it. Ideally, your brush should have natural bristles, such as wild boar, which give hair that extra luster.

Q: How do you style hair when you want to heat treat it?
A: Always apply heat protectant before using heated hair styling tools like the blow-dryer or curling iron. Use heat protectant mousse if you want to create bounce by applying the mousse to the root portion of your hair.
Q: How do you feel about brushing hair before straightening it?
A: One of the most important hair styling tips to remember is to always brush your hair before straightening (again, preferably using a brush with natural bristles) as it removes all residual hairspray, mousse, or general product remains. Brushing your hair relaxes it and makes hair straightening much easier.
Q: How do you keep hairstyles straight?
A: Over time, hair tends to return to its natural shape. Hair professionals have ways to style hair to prevent this. If the strands are too wide or thick, the hair will revert to its wavy nature right away. Using a comb and straightening your hair one small 2-inch strand at a time works best. To keep the hair straight, I run the flat iron over each section two or three times.
Q: How can I cool overheated hair?
A: Even if you take precautions, your hair could still get too hot during straightening. Use a comb (one of the most important hair styling tools!) to allow the overheated hair to fall over it. Then run the comb through the hair a couple of times.
Tutorial: How to style hair straight
Follow Armin as he shares some tips for styling hair straight using a few popular tools.
Professional Hair Curling Tips
Whether you want to use a large or small-diameter curling iron depends on the desired result. Armin Morbach uses both types of curling irons as choice hair styling tools:
"It is easy to create springiness in the hair ends using a conical, small-diameter curling iron. It's a good hair style tip to remember. Use a large-diameter curling iron to produce large, casually falling waves."
A good hair styling tip for curls is to thoroughly work a generous amount of mousse through your hair (from the front to the back). Armin Morbach points out, "The more thoroughly you work the curling mousse into your hair, the more beautiful the created curls will be." Try out göt2b® Be Twisted curl foam!
When creating curls, its best to start by rolling your hair onto curlers in all directions for a tousled and modern look:
"However, I would roll up the front and side hair front to back so that the hair does not crowd the face … The rolled up strands on top of the head should be slightly smaller and widen toward the ends."
Tutorial: How to turn straight hair into gorgeous curls
Don't forget: volumizing powder helps to style updos. Armin Morbach sings the praises of hairstyling volumizing powder, "It makes hair more manageable, and creates a voluminous, matte appearance". Why not give our göt2b® Volumaniac Bodifying Spray Powder a go?
Tutorial: How to create a runway hairstyle