© Rebecca Handler
Bringing Tight Curls Under Control
Straightening tight or frizzy curls takes quite some work! Luckily, however, it's not the only way to tame your curls and cut down on frizz. Often all it takes is using the proper products and techniques. For example, finding the best shampoo for frizzy hair to suit your locks, is half the battle. In order to tame frizz, you've got to think a bit differently to people with other hair types. We will let you in on how easy it is to turn wild frizzy curls into the envy of all your friends without working too hard in the process.
Extra Hair Care for Tight Curls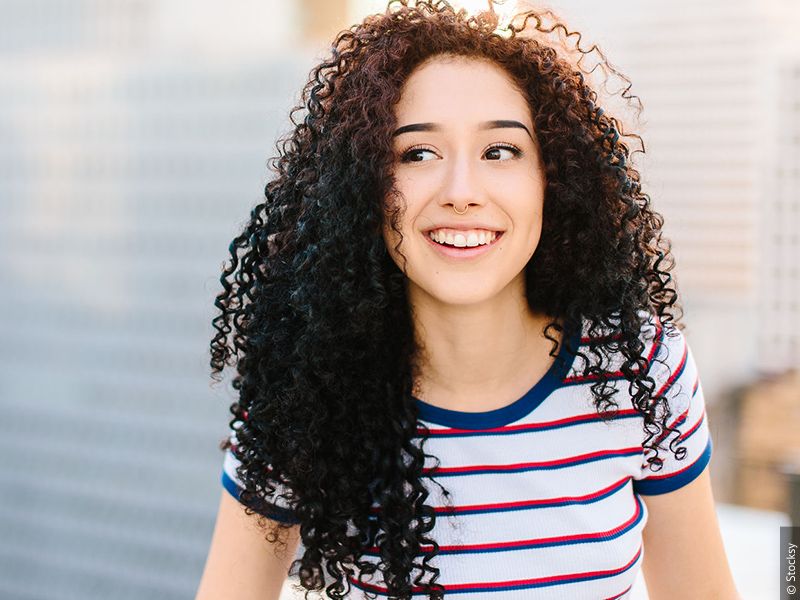 As anyone with frizzy hair understands, tight curls are often very dry. In contrast to straight hair, products can build up – rather than be absorbed – when applied to curly hair. You should therefore treat yourself to special curly hair products that help against frizzy hair and provide luster. It is also advisable to rinse your hair thoroughly after every wash. A leave-in spray treatment is ideal in the early morning rush, and once a week you should treat your curls to a rich hair mask.
Clever Styles for Tight Curls
Having the right tools on hand is a prerequisite for taming wild curls and maintaining hairstyles for frizzy hair that have a more straight-from-the-salon look.
Suitable tools include round brushes with large-diameter heads, as well as large heated rollers or convenient Velcro rollers.
It is best to apply a leave-in treatment to help hydrate and revitalize tight curl hairstyles, in addition to making your curls more manageable before styling them.
After applying the styling aid, use a blow-dryer with an attached diffuser to dry your hair.
Now, pull your hair over a round brush and set them in heated or Velcro rollers.
Allow your hair to completely dry in the rollers before you carefully style it with a large-toothed comb.
Taking charge of curls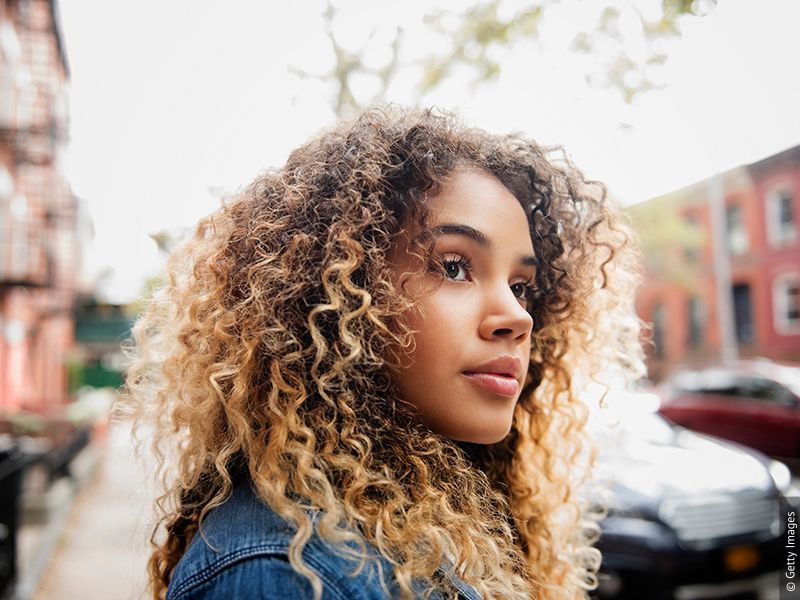 Today's flat irons with ceramic surfaces deliver evenly distributed controlled heat and are therefore a very hair-friendly option for taming tight curls by straightening them. In addition, modern flat irons feature ionization technology that will make your hair even smoother and shinier in a shorter amount of time. Don't forget to apply a heat protectant spray or anti-frizz balm to establish the all-important protective heat barrier around your hair, as no one wants heat to damage their locks! It's still worth keeping in mind that daily use of flat irons is not recommended, as it can damage curly hair in the long term.