© EyeEm
Why You Need to Moisturize Hair

Your hair can dry out just like your skin. Dry hair looks matte, straw-like and limp. Providing the necessary moisture is therefore essential. We'll provide you with some of the best methods for moisturizing hair so you can get it back to looking fantastic again!
It's fair to say that one of the most common reasons for limp and lackluster hair is the absence of moisture. Another sign of too little moisture in your hair is static electricity. While a moisture content of 10% is sufficient for the skin, experts say that hair needs at least 15 to 17% water.
Reasons for a lack of moisture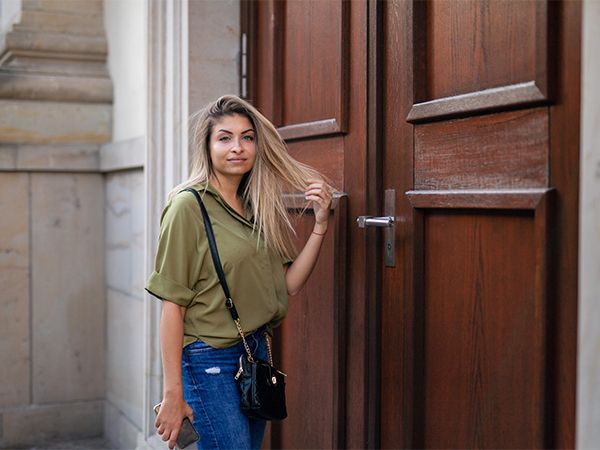 Dry heat deprives hair of moisture. When you're blow-drying hair daily and frequently using heated rollers and flat irons, you will quickly turn your hair and scalp desert-dry. You should therefore use heat-styling tools sparingly and keep the blow-dryer settings on low heat or even cold. During visits to the sauna in winter, you should be sure to wrap a towel around your hair to protect it from the dry heat (up to 100 °C or 212 °F). Protection against moisture loss works even better when you're already trying to moisturize hair with a conditioning treatment. The same applies to spending time at the beach. Wearing a hat, cap, or bandana protects your hair from extreme moisture loss and the resulting frizzy hair. Keeping your hair properly moisturized is particularly important for color-treated or permed hair.
How to moisturize hair the right way
Water is perhaps the most important thing for moisturizing hair. Drinking it helps sustain the body's metabolic processes and supports the cell structures. Hot water, however, can dry out your hair and skin when you take a shower or bath. It is therefore important to use shampoos that specifically work well to moisturize hair and prevent dryness, like the Gliss® Oil Nutritive shampoo. Among the most efficient moisturizing and conditioning agents in shampoos and hair rinses are aloe vera, glycerol, panthenol, and silk and wheat proteins. Thanks to their molecular structures, these active agents bind moisture inside the hair and coat each individual follicle with a protective film. This keeps the hair smooth and seals the cuticles. The sealing effect allows the hair to retain water better.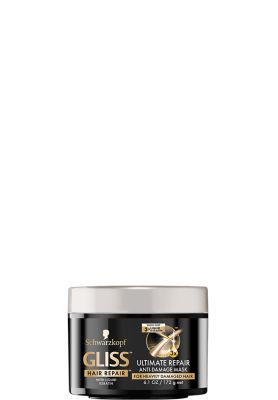 3x more Hair-Identical Keratin, compared to other GLISS® Hair Repair lines
Moisturize Hair: 5 tips for retaining moisture
Tip 1: The circulated air in airplanes is particularly dry and therefore not particularly hair-friendly. While in-flight, you should therefore apply a trace of thermal or moisture protecting hairspray every hour. This keeps your hairstyle intact even during very long flights.
Tip 2: Putting lotion on your hands is great. Especially in winter, you should get into the habit of running the palms of your hands over your hair right after you have applied hand lotion. This is a small but effective way to moisturize hair.
Tip 3: Quite often, moisture is particularly lacking in the hair's ends. A hair end tonic can alleviate this problem and improve the look of split ends by sealing and moisturizing the ends of the hair. A good place to start is by using Gliss® Ultimate Repair Anti-Damage Mask.
Tip 4: Before using a flat or curling iron, you should always apply a protective thermal or styling spray.
Tip 5: One particularly natural and useful method for how to moisturize hair involves just a few simple ingredients! Crush the meat of a ripe avocado and stir a tablespoon of wheat oil and some lemon juice into it. The resulting mixture should not be too thick. If necessary, you may add a little water. Apply the mixture to washed hair and wrap saran wrap around the hair. Keep the avocado mixture in your hair and under a wrap for 15 minutes before rinsing it out thoroughly. Your hair will love the result!